"Leaving Home"
The enslaved had no idea what suffering was in store as they left the continent.
"Slave Ship"
The brutality of the Slave Ships were matched by the Holocaust and the Trail of Tears.
"The Slave Market"
Families were torn apart and often they would never see their loved ones again. The dog being held by the young white boy will have a better life than any slave.
"No Way Out"
Once sold, families were further broken. The courts, the law and the church offered no mercy for the pain.
"The Runner"
If caught it could mean beatings, dismemberment of body parts or even death. Generally this would occur in front of others in order to deter future escapes.
"Pride"
Many slave owners couldn't read. The swine Nathan Bedford Forrest who had many slaves was illiterate. Reading by those enslaved could mean death. The young man is proud of his father.
"Black on Black"
Black on Black violence was encouraged as a form of control.
"Revenge"
Some owners were poisoned because of their violence towards the enslaved.
"Terrorists"
Slaves were often terrorized by their masters. More slaves were murdered during the nearly 250 years of New World slavery than total people killed by terrorists on American soil.
"Tumbling Blocks" (coded quilts)
Secret messages in the form of quilt patterns aided slaves escaping the bonds of captivity in the Southern states before and during the American Civil War.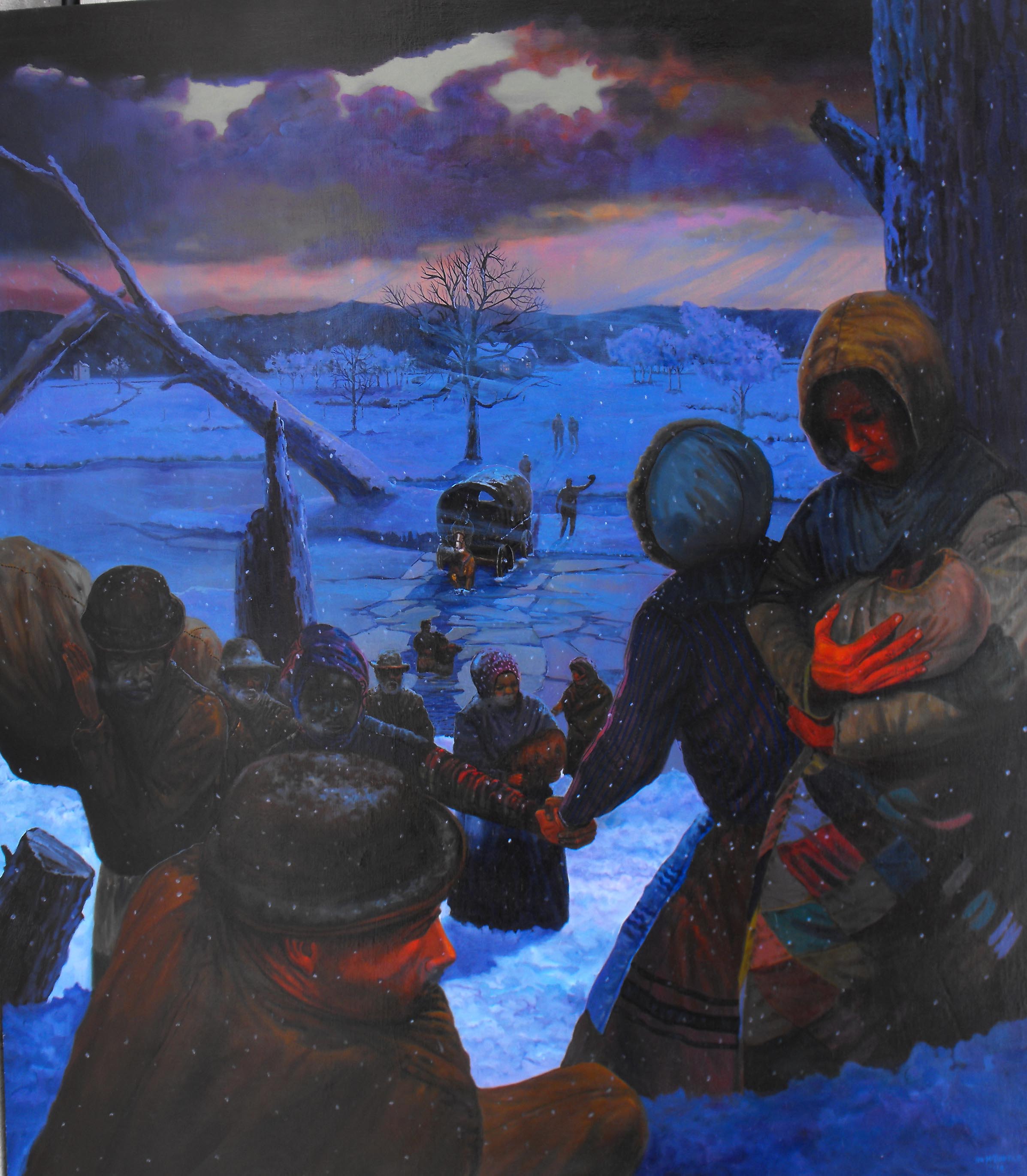 "Sanctuary"
Many whites assisted the enslaved as they escaped to freedom.
"Enough"